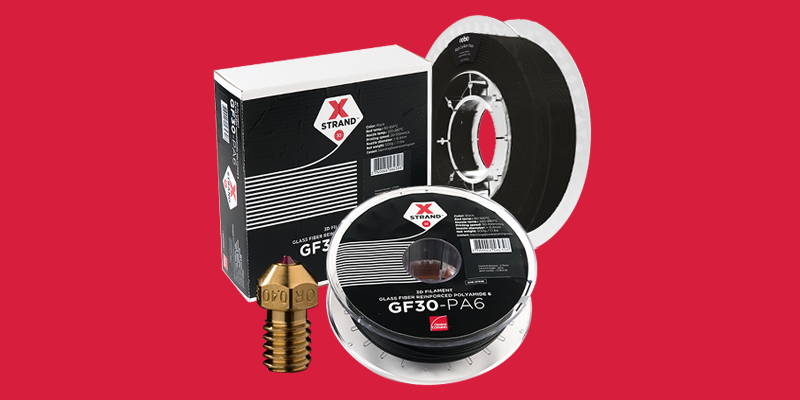 XSTRAND™ GF30-PA6 material is testing up to 250% stronger than ABS...a BIG boost in strength!
Owens Corning, a leader in fiberglass composites, has introduced a range of glass fiber reinforced filaments for FFF/FDM 3D printers. "Redefining additive manufacturing performance" XSTRAND™ GF30-PA6 filament is a strong and resilient upgrade on standard or carbon-fiber filled ABS, or neat PP.
Upon looking at the Owens Corning Fiberglass Nylon, I was a bit skeptical initially. The strength claims were FAR superior than anything we have seen in the market to date and the extensivity of testing on the material was impressive. After printing with it, I can see that it is definitely one of the toughest materials I have ever used and why their claims are valid. I put this material through some pretty rigorous tests (i.e. running it over with a car) and it maintained it's structural capacity quite well. I am impressed.
Looking at the world of 3D printing, I for one, see huge validation with a company like Owens Corning coming in and creating a specialty material for the space. I also believe a material that supersedes the strength of any other material in the market allows engineers all over the world to utilize desktop 3D printing over industrial 3D printing in more of their applications.

Functional prototyping...meet your match
Since functional prototypes are such an important application for 3D printing, I knew that finding a material that works in a variety of applications is very important. I must say, I think this is the material for that.
Materials used in components for aircraft, automotive, electronics or sports – must be reliable and cost effective for product development, and with a material like GF30-PA6, I think reliability is there.
For lightweight, high strength parts, the kind you'd find in F1 cars or the core-composites of snowboards, fiber reinforcements, Owens Corning GF30-PA6 is a standout solution.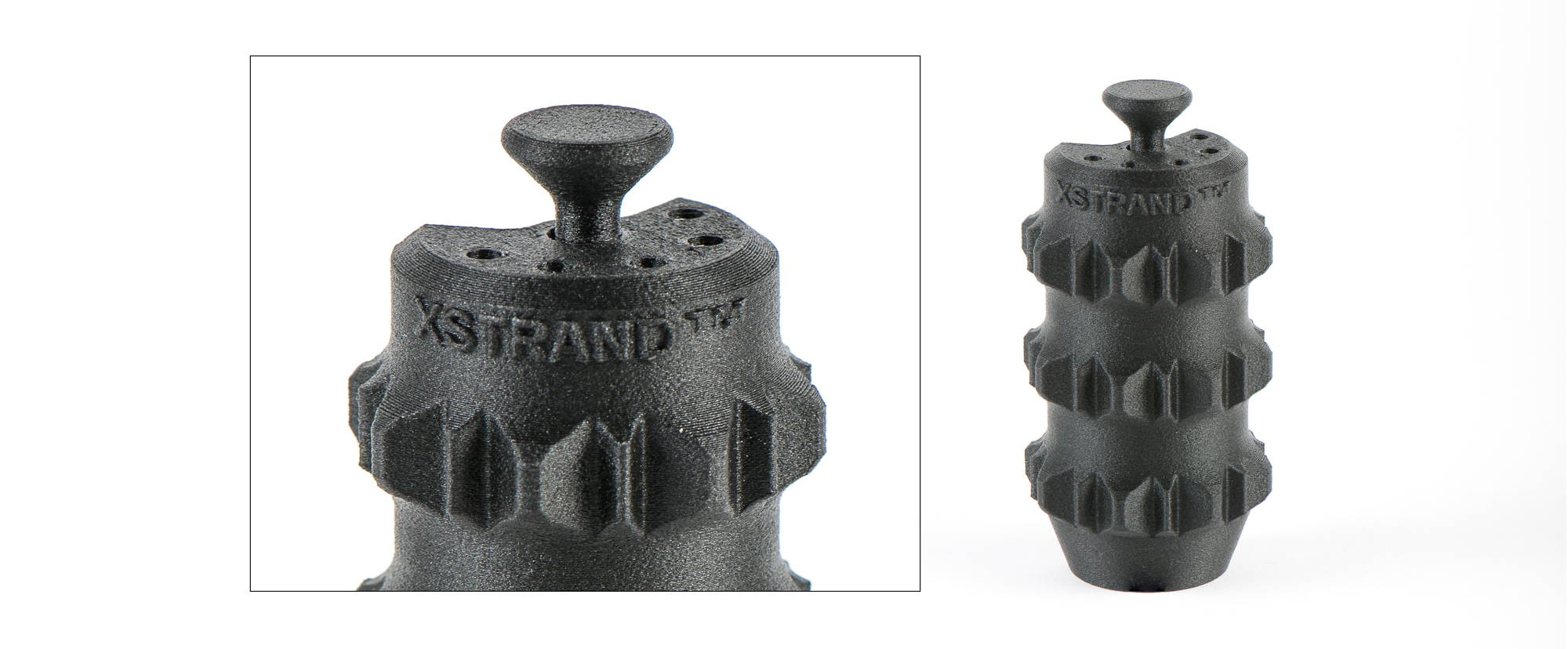 Bringing composite material expertise to 3D printing filaments
Owens Corning was founded in 1938. Today, its fiberglass material can be found in key insulating materials, providing insulation for commercial, industrial and residential properties. Its roofing products provide solutions for helping to protect houses and its fiberglass is used across hundreds of composite applications. Seeing the potential for higher performance composite materials in additive manufacturing, Owens Corning made the decision to apply its expertise to create the XSTRAND™ in 2016.
The fiber content of the filament reduces warping/shrinkage that can occur in typical PP materials. The added fibers also boost the measured tensile modulus. This offers between 50% and 250% improvement on ABS and nylon-based PA6 materials. In addition to an excellent tensile modulus, XSTRAND™ GF30-PA6 filament has good thermal performance properties, offering performance that is close to much higher cost unfilled thermoplastics.
This once again validates desktop 3D printers like the Robo R2 being used in more industrial applications in the future, which is exciting!

Technical specifications of GF30-PA6 filament
GF30-PA6 is a reinforced PA6 nylon filament, also with 30% glass fiber content. This material exhibits high strength and thermal performance. According to mechanical tests performed by Owens Corning, the material outperforms most of the PA6 products on the market today. GF30-PA6 has a stiffness and toughness typically between 50% – 250% higher than carbon fiber reinforced ABS.
Industrial tooling is identified as a key area of application for the material. Due to high wear resistance, it is ideal for use in a factory environment. It can be used as a replacement for steel in the fabrication of jigs and fixtures used in car assembly. It also dramatically cuts the cost of its traditionally metal machined counterparts, part turnaround time, and gives workshops the flexibility to make modifications on site.
GF30-PA6 has a wide operational temperature range between -20 °C to 120 °C ensuring performance in the most extreme environments.
GF30-PA6 can be used in all available FFF/FDM 3D printers with a heated bed, coming in standard 1.75 and 2.85 mm diameters, and either a 500g or a 2200g spool.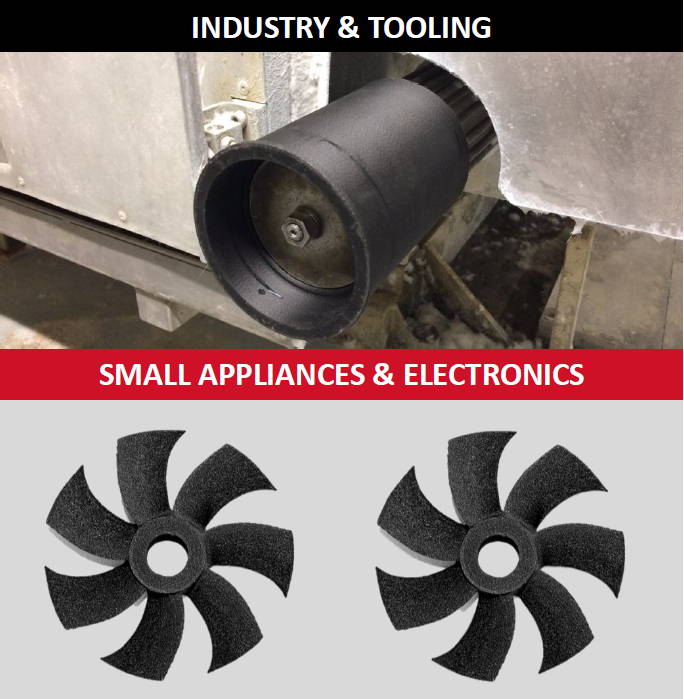 The XSTRAND™ range of filaments can also be used to prototype critical parts for industrial tooling and electronics. Image via Owens Corning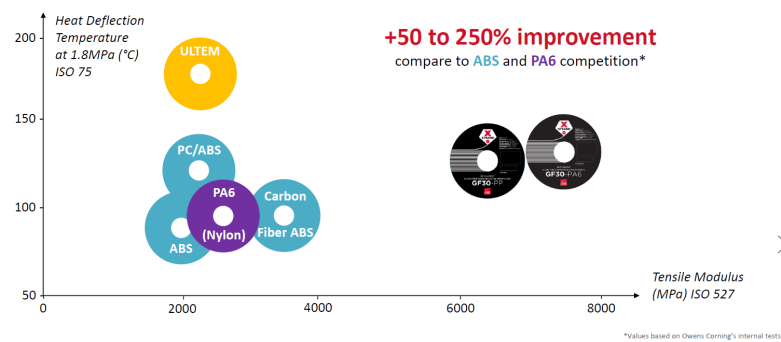 Mechanical Properties of GF30-PA6
Tensile Modulus: 7 400 MPa
Tensile Strength (Yield): 102 MPa
Elongation (Break): 2.1 %
Flexural Modulus: 6 100 MPa
Flexural Strength (Yield): 170 MPa
Flexural Strength (Break): 166 MPa
Heat Deflection temperature: 124 °C

3D printing GF30-PA6 on your Robo R2 3D printer
We went ahead and printed quite a bit with the material to determine some of the best settings that we recommend using with your Robo R2.
Print Settings using Robo R2 and GF30-PA6
Nozzle Temperature: 260°C
Bed Temperature: 90°C
Print Speed: Default PLA speed setting
Infill Settings: 100% for maximum strength
Bed Adhesion: Use Glue Stick or Magigoo Adhesive on the BuildTak Platform to ensure adhesion. This material, if printed perfectly, will stick just fine to the platform, but it is always nice to have a little extra adhesion. Removing the print from the print bed is relatively easy.
Because of the corrosive properties of GF30-PA6, it may be worthwhile getting a high strength nozzle that will not be subject to corrosion over time.
We recommend one of two nozzles: a hardened steel nozzle or the Olsson Ruby Nozzle. In order to prepare you for switching out your Robo R2 3D printer nozzle to a ruby nozzle, we made a video for you below. For over 6 months, we have printed using the Olsson Ruby Nozzle, made by 3D Verkstan, with some highly corrosive materials — stainless steel PLA, Bronze PLA, Carbon Fiber PLA, GF30-PA6, and more, and have had no corrosion issues yet. We highly recommend it. It comes with a price tag, but it is well worth it in terms of quality and nozzle performance!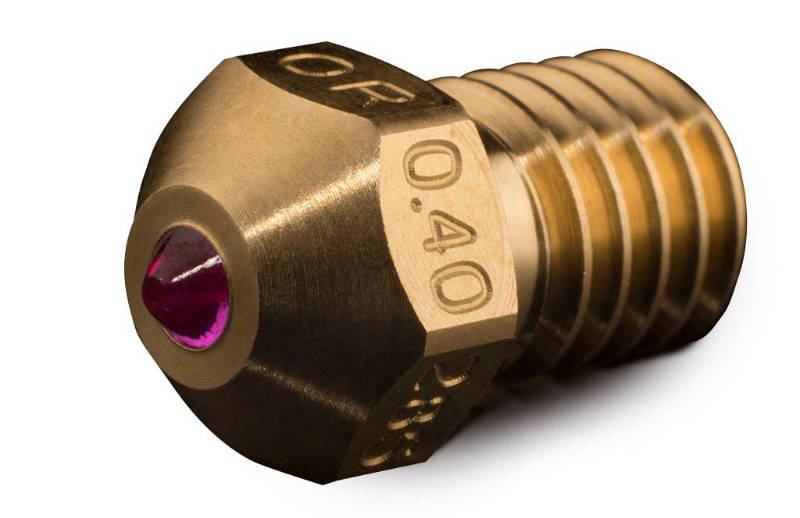 CHECK OUT OUR EXPERT BUNDLE
We've put together a bundle for you to get everything you need to begin taking your 3D printing to the next level. Click below to find out more about the Expert Bundle. The performance of the material and the ruby nozzle will get you amazing results with your next high strength 3D print project!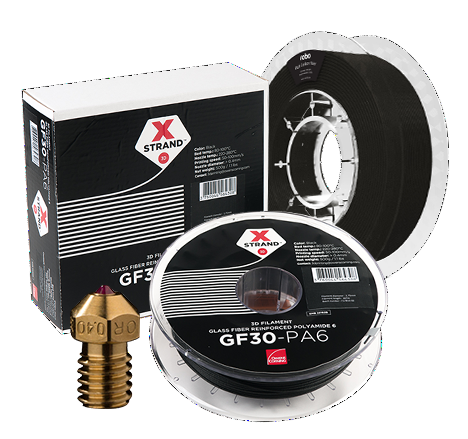 Featured images shows Owens Corning XSTRAND™ glass fiber reinforced 3D printer filaments are made for FDM/FFF functional prototyping. Image via Owens Corning
Citing text from: https://3dprintingindustry.com/news/xstrand-new-material-functional-prototyping-tooling-applications-129988/