Rise Of Hephaestus is a FTC garage team started in 2010. For the 2016-2017 season the team consisted of 12 high school students from Point Loma High School. The three seniors have now graduated but three new members have joined for the 2017-2018 season.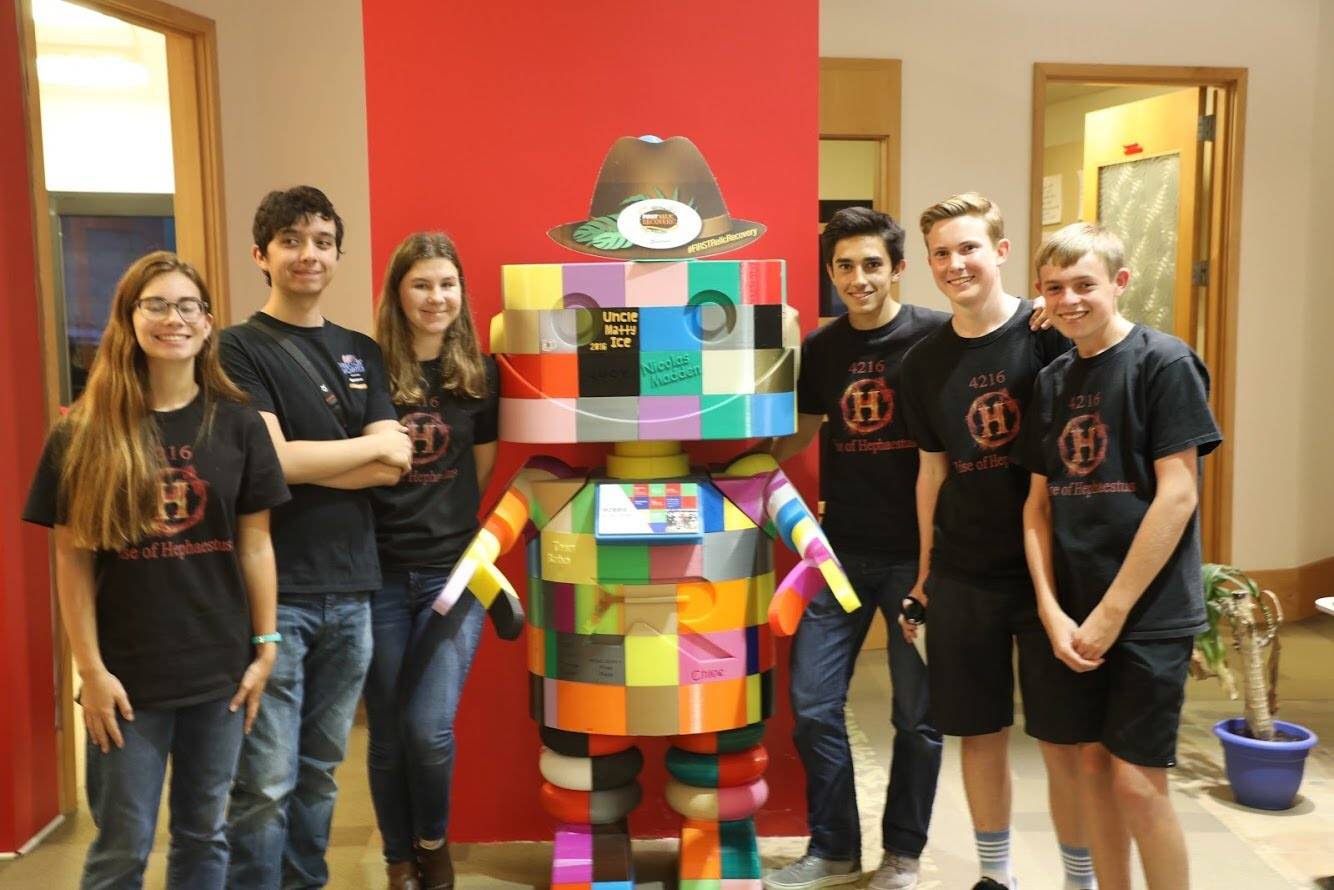 Last year Rise of Hephaestus competed in a total of eleven season matches.
Four qualifier matches in San Diego and two in the Southern California/LA region.

Regional competitions in both San Diego and LA.

Super Regionals in Tacoma Washington - First place, undefeated

Worlds in Houston Texas - On winning Alliance with two other teams

And, in July the team competed and won the Festival of Champions in New Hampshire. A special competition between the winning alliance from the Houston and St. Louis world championships.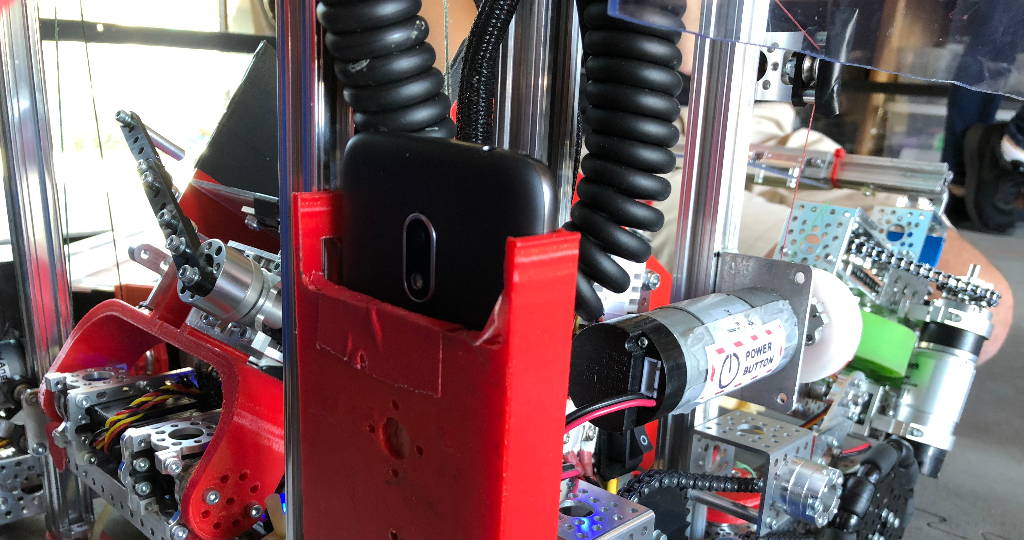 The team also attended various invitationals during and after the season, the most significant of which was a competition in Australia at Macquarie University. The season kickoff takes place in early September and the first qualifiers take place in December. Regionals take place in February, Super Regionals in March and Worlds takes place in late April.
The team does most of their designing up through the first regional competitions and most of the 3D modeling takes place after the first few qualifier matches once they have been able to test prototypes in competition and determine what would be most efficiently printed. The team meets 4-5 times per week for around 2-3 hours, but some members have been known meet for up to 14 hours in one day on several occasions.
What the team looks for most when 3D modeling are parts that require the most custom design but require minimal amounts of shear force. Some examples of parts we have repeatedly 3D printed are phone mounts, wire supports, spools and other linear slide parts, and custom grabbers. This year the team was even able to print a significant pivot piece for their arm. One of the most important skills that the team used last year was an understanding of the strengths and weakness of different materials. 80/20 was a strong frame material but clunky, actobotics and tetrix are versatile for lighter structures, rev robotics was a light extrusion, and 3D printing was great for completely custom structures.